In Kumarakom, if you walk through the road in front of Manayanthara bunglow located near the backwaters you can see a big clock tower.
Resorts in Kumarakom, identify the grand old clock is one of the less explored gems in Kumarakom's tourist graph.
Clock Tower And Irrigation Device
The legendary genius behind this huge clock was Abraham John of Illikkalam, the huge clock was made in the twentieth century. The first big, time watching instrument had been a boon to the fisherman and local people.
John Kurien was also a famous personality as the designer of a widely used traditional dewatering mechanism made of wooden planks which were used to transfer water from fields to river for paddy cultivation.
Backwater resorts in Kumarakom, reminds their guest the story of Abraham who watched the working of that dewatering device introduced by a foreigner who was unwilling to share the technology and how Abraham re produced it with his own creativity and commitment.
Lady Conservator Of Mangrove Forest
Mrs Mariamma Kurien is known as the mother of mangroves or ' Kandal Ammachi '.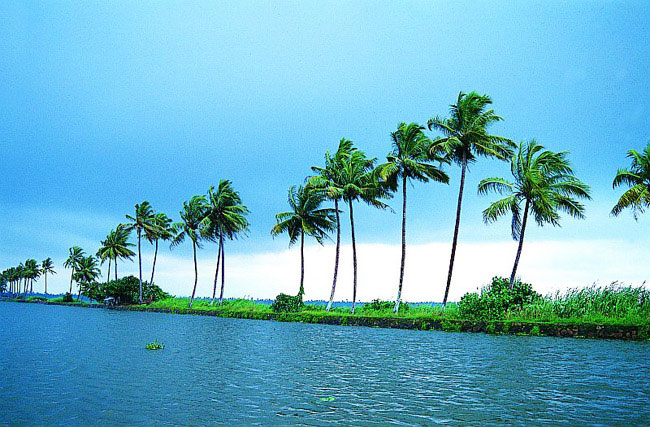 Inorder to protect her property near the canal, she started growing mangrove forest.
Later she became an evangelist of mangrove forest conservation when she realised the importance of mangroves in preserving the ecological balance.
Kumarakom is blessed to give birth to this mother of mangroves, according to the Kumarakom resorts her life is an inspiration for the environmental activists.
So these two legends played a significant role in sketches of progress to Kumarakom with their in depth knowledge and visionary developments.
Wellness resort in Kumarakom, thanks to those predecessors of the beautiful backwater village who planned the land with both tradition and scope of innovations.
Many foreign tourists shared in their testimonies how they experienced Kumarakom stay with a sense of satisfaction and enlightenment.
So when next time when you visit the place don't forget to watch the huge clock tower and the mangroves.